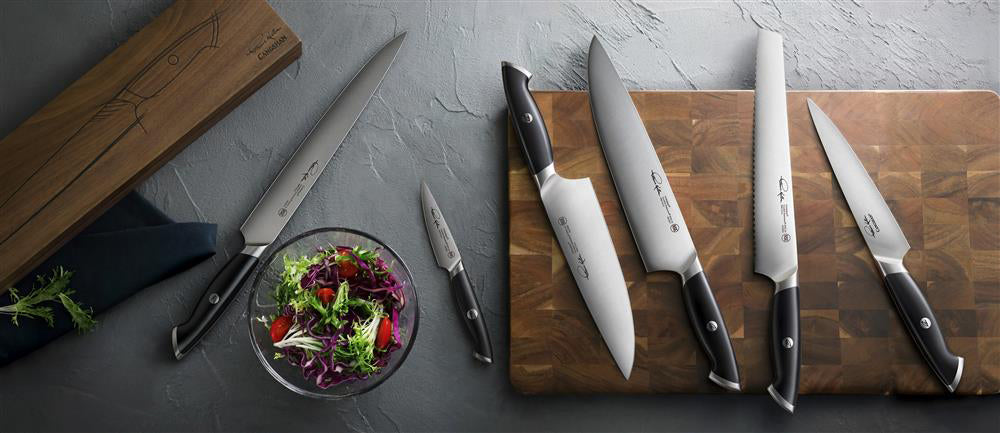 The Red Dot Design committee awarded the Chef Thomas Keller Signature Collection with Cangshan 8th Red Dot Award bringing the Cangshan to a total of 27-Design Awards!
The 2019 Red Dot Award-winning Thomas Keller Signature Collection by Cangshan is a model of precision and craftsmanship. Slim, sleek and exceptionally well balanced these knives have been meticulously designed to elevate and enhance the skills of the chef. Sharp, bold angles create a keen focus on the stunning silhouette and minimalism of the knife design. Each knife is forged from Swedish Damasteel® RWL34 Powdered Steel, an extraordinarily fine-grained, high alloy steel known for its excellent edge strength, hardness and corrosion resistance.
After an ultra-precise 6 stage heat treatment, these knives have a Rockwell Hardness Rating of 62 +/- 2 which means they can take an incredibly sharp edge. The internal structure of the steel gives the knives remarkable edge retention without the brittleness commonly associated with harder steels. World-renowned chef Thomas Keller was instrumental in the knife design, rigorously focused on every detail to ensure each knife performed perfectly in their distinct function.
---